Rape & Assault Lawsuits – Current Rape & Assault Settlement Information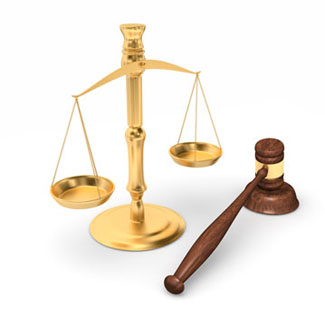 Persons and the family members of persons who were harmed or injured through a crime or accident that took place on another's property may have legal grounds to file an injury, assault or rape lawsuit. Filing a rape or assault lawsuit allows the injured to seek a settlement for the harm, pain, suffering, and loss they and their families have endured as a result of a property owner's negligence. This page provides a background for the rape & assault claims and outlines previous rape & assault settlements achieved by our lawyers.
Assault & Rape Lawsuits
If you or a family member was victim to a violent crime you may have legal grounds for filing a rape or assault lawsuit. Filing a lawsuit serves two primary purposes:
First, a lawsuit can achieve financial compensation for your family for the suffering, damages, and medical expenses encountered because of a violent crime, accident or injury. Persons who suffer bodily injury or a violent crime may face medical complications or emotional distress far into the future or even for the rest of their lives.
Second, assault & rape lawsuits allow persons who are harmed due to another's negligence to hold property owners accountable for the damage they have caused. Our attorneys handling rape & assault lawsuits can seek justice on your behalf, while exerting pressure over a property owner to improve security or make necessary repairs to prevent future injuries.
Our attorneys represent clients in assault & rape lawsuits throughout the United States, and offer no-cost, no-obligation case review for persons anywhere in the country who were harmed or injured in a violent crime or accident on another's property. To consult with and ask questions of a premises liability lawyer and to learn about premises liability assault & rape lawsuit time limits in your state, please complete our online contact form. One of our attorneys will contact you promptly.
Past Assault & Rape Lawsuit Settlements
Our lawyers handling rape & assault lawsuits have a strong track record of success representing clients harmed by violent crimes such as sexual assault, rape, aggravated assault, and murder related to negligence by a property owner.
$1,500,000.00 Premises Liability/ Sexual Assault & Rape Settlement
A 22 year old woman visiting a friend at a Downtown St. Louis apartment complex was abducted and sexually assaulted, owing to inadequate security at the complex. Onder Law Firm resolution: $1,500,000.00
Aware that persons and families of persons who have fallen victim to a violent have experienced significant physical and emotional trauma, our attorneys approach their work with sensitivity and compassion. Once retained to represent you or your family, our lawyers handling rape & assault lawsuits bring steadfast determination to achieving justice for our clients. No one deserves to be harmed, attacked, or injured on another's property; it is our mission to hold property owners accountable for negligence that resulted in serious harm.
Given the wide range of circumstances that may qualify for premises liability lawsuits, our lawyers use a variety of tactics to secure reliable evidence. For a rape or assault lawsuit, we consult with architects, security experts, medical professionals, and forensic experts to gather comprehensive and sound evidence. No matter the scale of your lawsuit, we diligently and expertly prepare each case for trial. We are committed to achieving the best results for our clients through thorough investigation and aggressive representation.
Our firm represents all persons involved in assault & rape lawsuits on a contingency basis, meaning there are never any legal fees unless we win compensation in your case. For a free no-obligation consultation, complete our brief online contact form. One of our lawyers handling assault & rape lawsuits will contact you shortly to answer your questions as definitively as possible.
No-Cost, No-Obligation Rape & Assault Lawsuit Case Review
OnderLaw, LLC is a St. Louis personal injury law firm handling serious injury and death claims across the country. We have represented clients throughout the United States in major premises liability, assault and rape lawsuits, as well as complex pharmaceutical litigation such as Vioxx, Digitek, Ethex and others. If you or a loved one has been harmed during by a violent crime such as rape, assault, or murder, or has been injured on another's property, one of our attorneys handling premises, assault & rape lawsuits will discuss your situation and answer as many of your questions as possible without any fee or further obligation. Should you wish our firm to represent you in a premises liability or sexual assault lawsuit, we will never charge a fee unless we are able to collect for you.