Rape & Assault Information for Residents of Alabama
Current Information on Alabama Rape & Assault Lawsuits
The reach of premises liability crime and injury litigation is broad, encompassing serious crimes such as rape, assault, and murder, as well as preventable injuries. Whether a property owner is responsible for the harm done has more to do with the property owner's action or inaction than to other particulars of the case. In some cases, Alabama premises liability suits are filed for accidents related to unsafe conditions or failure to make repairs; in others, a person has fallen victim to a violent crime such as rape, assault, or murder which a Alabama property owner failed to prevent due to inadequate security. Rape and assault cases in Alabama may qualify for premises liability litigation, and the crime may have taken place in almost any setting that is owned by a person, company, or other entity.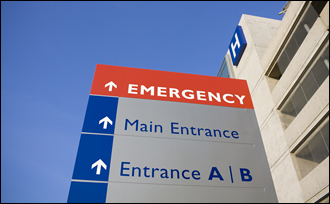 Rape, Assault, and Injuries
Rape and assault are two of the primary types of premises litigation in Alabama, but this type of lawsuit covers all nature of accidents and incidents that cause harm to a person visiting a property. These range from assault by a third party, in which case a criminal suit may be pursued alongside the premises liability lawsuit, to injuries related to unsafe conditions or poor construction. If a property owner fails to repair unsafe conditions or at least warn visitors of a hazard, they may be liable for harm caused. Failure to prevent violent crimes is also grounds for premises liability litigation in Alabama. Harm or injury that is traced to a training deficit at a nursing home or educational facility are another example of Alabama premises liability injuries. And a failure to supply alarms, locks and similar security devices that could have prevented an assault or rape could also be grounds for a lawsuit in Alabama. Examples of specific accidents, incidents, injuries and crimes include:
Inadequate Security: crimes such as sexual assault, battery, aggravated assault, rape, and murder committed by a third party where security staff, security lighting, or security systems did not prevent entrance by intruder


Failure to Respond or Remove Perpetrator: crimes such as sexual assault, rape, aggravated assault, and murder committed by a third party where security staff failed to respond to incident or intervene


Injury from Slip and Fall / Trip and Fall: Inadequate maintenance or failure to warn of a hazard such as a wet floor in a store; uneven sidewalk


Injury from Defective or Unsafe Condition without Proper Warning: dead tree that falls; broken staircase; unsafe deck or balcony; lack of gates or lifeguard at a swimming pool; open excavations; uneven pavement; standing water; wet floors, uncleared snow or ice; falling objects; concealed holes; defects in chairs or benches; presence of carbon monoxide


Injury resulting from lack of proper training for staff: for example, a nightclub patron that is assaulted by security staff, or a nursing home resident who is subject to neglect
Victims of Rape & Assault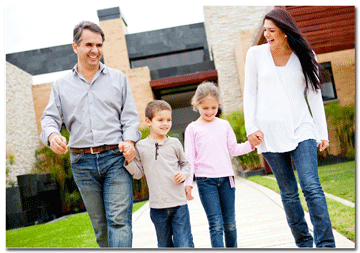 In many states, any person who visits another's property and is harmed may file a premises liability litigation suit. Persons who are invited to a property, which applies to patrons at a store or restaurant, are owed a Duty of Care. They must be warned of unsafe conditions on the premises. Persons who are licensed to be on the property or enter by permission are also owed a Duty of Care. The term licensed refers to visitors who are present at the owner's consent, for reasons other than a business purpose, such as a social visit. And in many states, property owners are even responsible for the safety of trespassers in some circumstances. That is, if the property owner is aware of the trespasser's presence, the property owner is obliged to warn the trespasser of hazards such as electric fences – particularly if the trespasser is a child. Lawful visitors to the property are generally owed the highest duty of care, but a wide range of cases may qualify for premises liability litigation depending upon the circumstances. Property owners have the greatest responsibility to protect the safety of invitees and underage visitors to their property. When employees are harmed at work, their suit typically qualifies as worker's compensation rather than premises liability litigation. Examples of persons who may be able to file a premises liability litigation lawsuit in Alabama include:
tenants
residents
shoppers
personal visitors
business visitors
customers
clients
Rape & Assault in Alabama: Qualifying Locations
Alabama premises liability litigation for rape, assault, and other injuries covers crimes and injuries that take place on a property owner's or occupier's premises. Examples include commercial and residential settings such as retails stores, apartment and condo buildings, schools, nursing homes, motels, hotels, and conference centers. The following entities may be found negligent in a lawsuit for assault or rape in Alabama.
Hotels and Motels
Retail Stores and Malls
Apartment Complexes and Condominiums
National and International Security Firms
Casinos and Conference Centers
Hospitals and Nursing Homes
Schools
Childcare Centers
Churches and other Religious Institutions
Government Facilities
Commercial Buildings
Depending on the particular circumstances, the owner or occupier of the site where the rape, assault, or injury took place may be liable. Assault & rape cases can occur in almost any privately-owned place.
Alabama Premises Liability Lawyers
With extensive experience in the realm of product and premises liability litigation, our lawyers are uniquely qualified to represent your family's interests against property owners, large companies, and multi-national corporations. We bring compassion and sensitivity to our work when we represent individuals who have been victim to a violent crime or traumatic accident. Committing our extensive resources to preparing each Alabama rape & assault lawsuit for trial, we ensure the best results for our clients. Once entrusted with your case, our lawyers will work tirelessly to bring a positive end to the trauma your family has suffered. If you or your family member was injured or harmed on another's property, a Alabama premises liability attorney can help by answering your questions and giving you a sense of your legal options.
Alabama Assault & Rape Lawsuits
If you or a family member in Alabama has been harmed in an assault, rape or accident due to negligence by a property owner, you may have grounds to file a lawsuit. Alabama rape & assault lawsuits serve to protect victims' rights and hold property owners responsible for negligence or wrongful acts. Whether you have experienced an accident related to unsafe conditions or were the victim of a violent crime like assault or rape as a result of poor security, we believe your case deserves the utmost attention and effort. We provide legal representation for injury, rape & assault lawsuits in Alabama on a contingency basis, meaning that we charge no fee unless we win compensation on your behalf.